Quick Facts:
-A lipstick that adapts uniquely to the moisture of your lips to form a bespoke, individual color.
-Enriched with pomegranate extract, emollient oil and polymers.
-The transparency of the stick is due to the combination of two gelling agents and the absence of wax.
-Texture is light on application.
(all taken from the L'Oreal Paris website)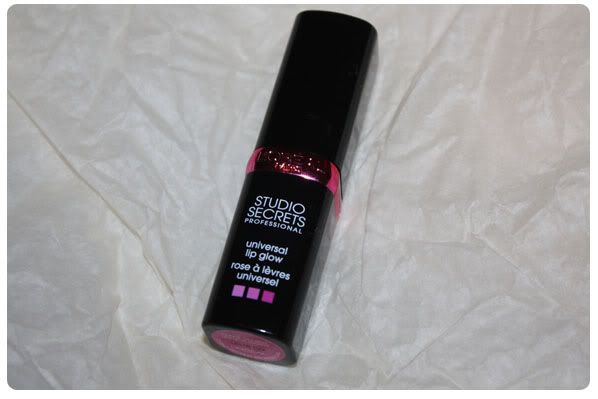 Price:
£8.49. I've paid less, but I've also certainly paid more for lip products. It's hard to say overall whether it's a good or bad price because price is such a subjective thing. Personally, the price doesn't put me off the product.
Packaging:
I'm pretty sure this is what got all of us beauty junkies talking about this product. The transparent pink jelly stick looks very alluring and very cool, I must admit. Besides that, the packaging is just your standard plastic lipstick tube and actually pretty similar to what you'd find on cheaper brands. The metallic pink bit in the middle is already starting to chip and reveal silver underneath.
Scent:
L'Oreal were clearly going for a fruit punch scent of some sort, but all I can get is the smell of rubber or something. It's not pleasant but it's not like you smell it on your lips all day, so I suppose I can forgive it.
Product:
It's a very interesting product indeed. The lip glow provides your lips with a sheer wash of color (for me, a dark fuchsia like pink) with the added benefit of moisture. It's not quite as pigmented as other similar products, like the Clinique Chubby Sticks and for my pigmented lips, I'd like something with a tad more color. I haven't tried it on anyone else (not sure my boyfriend would approve) but I'm sure if you search for other reviews you can see what it looks like on other pouts.
Availability:
Anywhere you'd find L'Oreal cosmetics. Duh, right? I bought mine from Boots, but you can also find it at Superdrug, Tesco, ASDA, etc.
Conclusion:
This is definitely a product I bought because of the hype. While I'm not disappointed by it, I certainly didn't NEED it.