Hiya! The other day me and my mum went out to Stop and Shop since we'd run out of coffee creamer. And I needed some girly things from CVS. Then of course we made a stop at Dunkin Donuts because when I'm home in the US I need to get my iced latte whole milk 2 splenda (regular sugar doesn't dissolve!!) fixes. I DON'T CARE IF IT'S THE MIDDLE OF WINTER AND THERE'S SNOW ON THE GROUND AND MORE COMING DOWN AS I WRITE THIS!! ;)
Anyways, onto the face. Just about everything I used for this FOTD is new.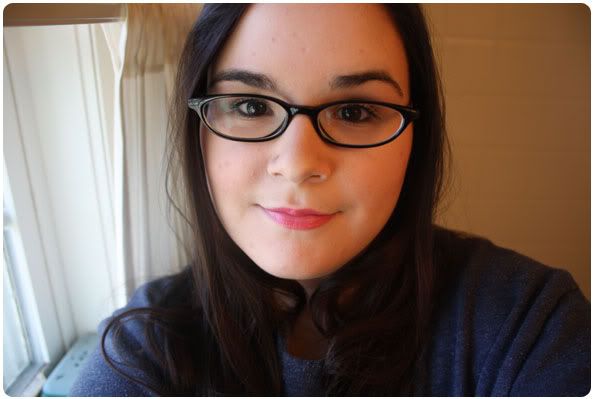 For the eyes, I couldn't resist using my new Naked 2 Palette. I already love this eye look, no matter how simple it is. Stila Lionfish Eyeliner is PERFECT for someone with small eyes (like me) who likes wearing liner on the water line without the harshness of black. I also have a sample of Chanel's Inimitable Intense Mascara from one of my Christmas presents and I actually kind of like it….not sure I'd buy it. We'll see, I need more time with it.
THE STAR OF THE SHOW is definitely the Revlon Lip Butter in Sweet Tart. I received 4 of these babies for Christmas and can't wait to show you guys them. THEY'RE SO LOVELY. Anyone who says they're not worth the hype is lying. But more about them when I review em.
For the base, I've been using Max Factor's Lasting Performance and Bare Minerals together and have been loving the finish. 100 Fair is slightly light for me, but the next shade up was too dark and I prefer something lighter because I can always darken it up with a powder. Then I brushed on some of Tarte's Exposed Blush because I've heard so much about this shade and it looks like THE perfect neutral shade and it really is, I love it.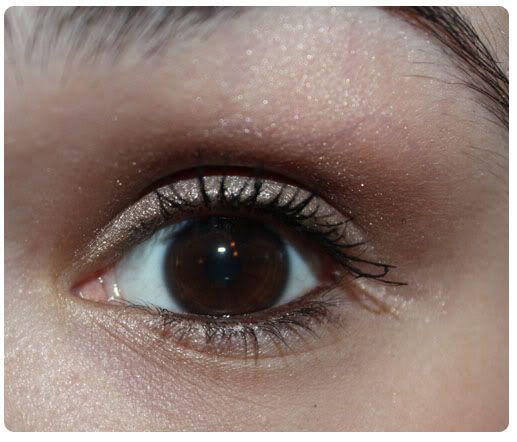 Eyes:
Benefit Creaseless Cream Shadow in Birthday Suit (as a base/primer)
Urban Decay Naked 2 Palette (Suspect on the lid, Snakebite in the crease, Bootycall as a highlight)
Stila Smudge Stick Waterproof Eyeliner in Lionfish (on the waterline)
Chanel Inimitable Intense Mascara in Noir
Lips:
Revlon Lip Butter in Sweet Tart
Face:
Tarte Amazonian Clay Blush in Exposed
Max Factor Lasting Performance in 100 Fair
Benefit Erase Paste in Medium (for blemishes and scars)
Garnier Tinted Eye Roll on in Light
Bare Minerals in Fairly Light
What have you been wearing lately? Let me know in the comments!