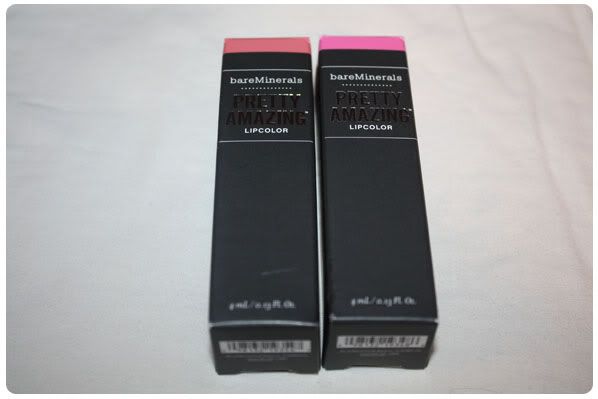 "The innovative hydrating glaze of our Pretty Amazing Lipcolor cocoons your lips in opaque high-impact lip color. The cushiony texture, insatiable shine and seriously polished appearance will propel you into an elevated state of gorgeousness. And our precision applicator handles like a race car, cornering, sculpting and accentuating every curve of your luscious lips for enduring color with real staying power. Pretty Amazing."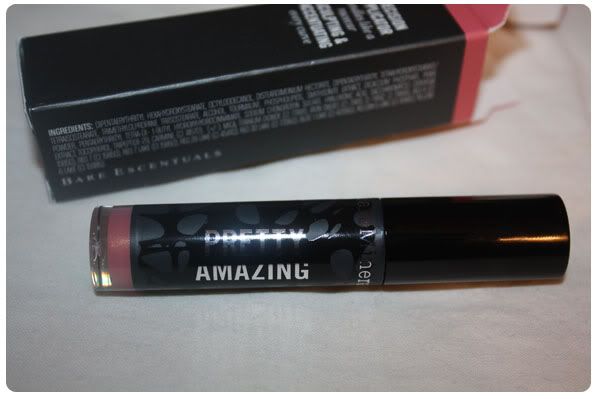 When I first heard about these, I was in love. I always love when a brand comes out with a lip product that's different and that gets me excited. For Revlon, it was the lip butters, L'Oreal, it was the Carese lippys and for YSL it was their glossy stains.
For bareMinerals, it was their Pretty Amazing Lip Colors.
These are essentially a liquid lipstick. So you get the pigmentation of an insanely pigmented lipstick but the lasting power of a stain and the gloss of a lipgloss. They don't dry to your lips, they're not at all sticky and not patchy. They're not like the Maybelline or Max Factor equivalents that dry to your lips and feel like they're going to peel and crack if you smile. They just feel great on the lips. AND they don't bleed. The trouble with such pigmented lip products is that they'll often travel outside of your lips, but these don't, so no need for a lip liner.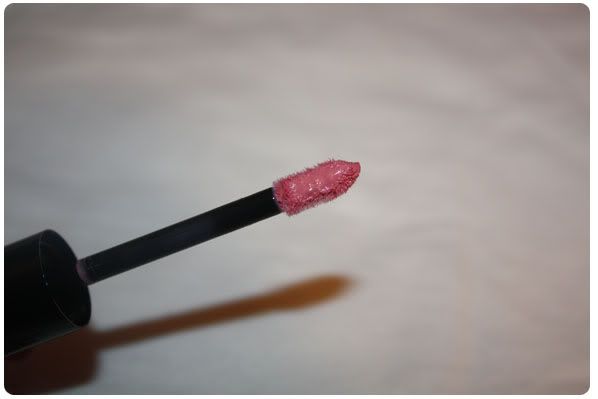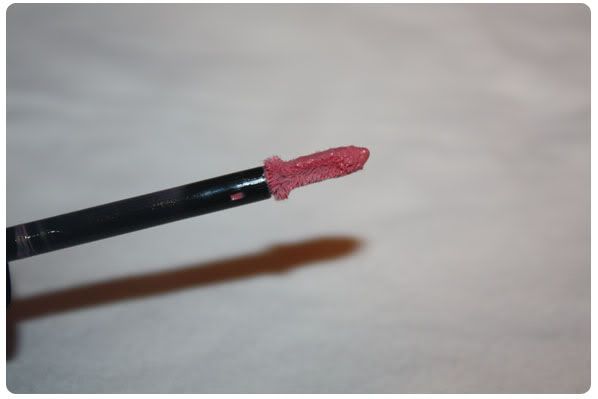 And the brush, PERFECT for this product. The shape and flexibility of it makes applying this product simples.
Don't get me wrong, it's still a "lipstick" so it still wears off like one. It will come off onto your coffee cup and it does slowly wear off, but not in a bad way. Because they're so pigmented, once they wear off I don't mind just leaving them like that and not re-applying.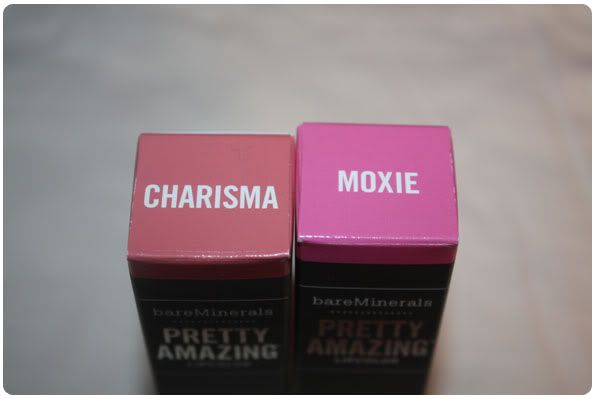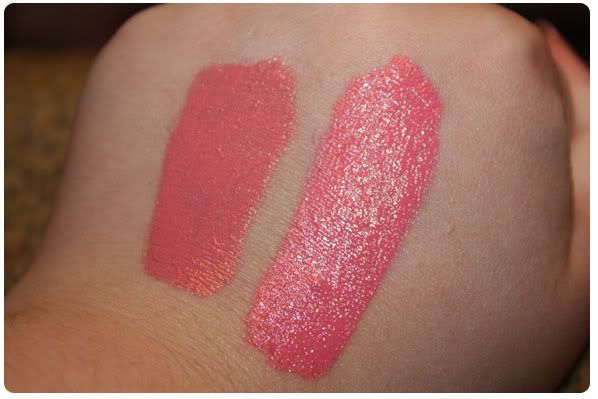 (left=Charisma, right=Moxie)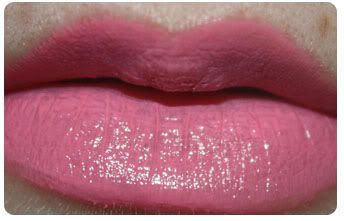 Moxie is for BRAVE girls, hence the name I suppose. It's a VERY bright, almost neon, baby pink. A bit Nicki Minaj-esque really. It's definitely not one I can wear on a daily basis. It's a hard color to pull off, not going to lie, but it is gorgeous.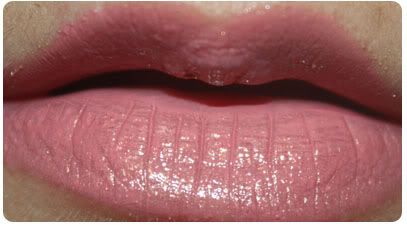 Charisma is much more wearable. It's a medium toned pink that's beautiful. This one I can get away with wearing no matter the occasion.
Overall, these are lovely and pretty amazing, indeed.