When: Thursday May 3rd 3:30PM
Where: 9 Peascod Street, Windsor SL4 1DT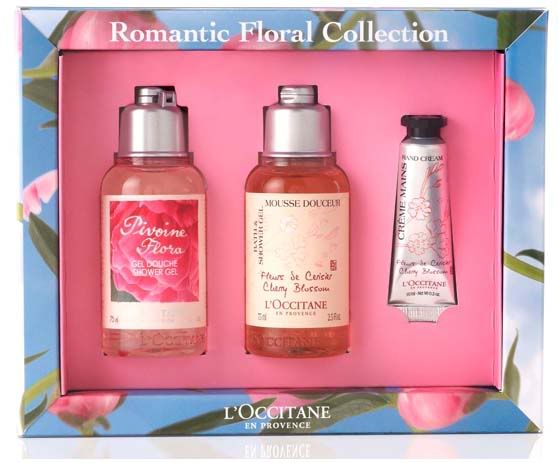 To celebrate the opening of their latest boutique, L'Occitane are going all out and offering you a range of deals, including:
-The first 30 shoppers will receive a FREE Romantic Floral Collection (as pictured above) containing the Pivoine Flora Shower Gel, Cherry Blossom Bath/Shower Gel and Cherry Blossom Hand Cream.
-Also, the Limited Edition Pivoine Delicate Eau de Toilette Roll on & Gloss Duo will be on offer for £12, down from £16.50.
-And finally, from May 3rd-May 7th, they'll be offering an exclusive 15% discount on any purchase made over the value of £25, excluding special value gift sets.
Will you be there taking advantage of these fab deals?
If you need any ideas on what to purchase, check out my review of their latest Limited Edition Pivoine Delicate collection, HERE.